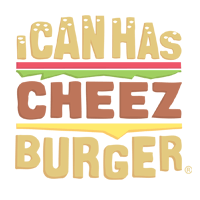 I Can Has Cheezburger?
Dexter The Cat Reunited With His Family 102 Days After The California's Camp Fire
FieldHaven Feline Center in Lincoln helped bring Dexter back to his grateful family and shared this remarkable story. The center estimates there are at least 1000 cats still waiting to be reunited with their owners after the devastating wild fires in California few months ago.
1

A tiny Camp Fire survivor is back home following an emotional reunion with its grateful humans. Dexter the cat's home though, is now in Missouri.

That is where Paul and Sandra Ritchie moved after losing their home in Paradise. Missouri is where they were reunited Friday with their beloved pet, Dexter. The couple lost their home in November's Camp Fire and in the rush to evacuate could only find three of their four cats. Dexter was still inside the home, but at some point managed to escape. The FieldHaven Feline Center in Lincoln helped bring Dexter back to his family, which was pretty easy thanks to a microchip.

---

2

The emotional reunion was caught on video. Amongst tears and alot of hugs, Paul and Sandra Ritchie embraced their cat, lost for four months. They were certain they would never see Dexter again.

Surviving the Camp Fire, and then living 102 days alone in the burn zone was quite an ordeal. "I never thought I'd see Dexter again," his family exclaimed. Dexter the cat may have used up a couple of lives on this journey.

---

3

Watch the tearful reunion: