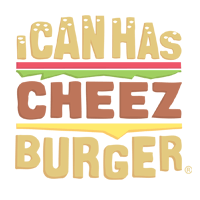 I Can Has Cheezburger?
26 Images Of Animals In Shelters That Will Win Your Hearts Over
These are some adorably unique animals and we hope they all have found a fur-ever home! Enjoy the crazy shenanigans of these pups and cats at the shelter.
1

"Went to volunteer at the Humane Society, and the security bag check was pretty intense"

---

2

"These two strays we found wandering the streets together in California"

---

3

"This cat at my local rescue shelter has ridiculously long legs"

---

---

5

"Some of our cats prefer to be fed via dinosaur"

---

6

"Started my job at the SPCA yesterday"

---

7

"The day my mom found me"

---

---

9

"The shelter staff said they do this all day"

---

10

"This dog up for adoption at the animal shelter"

---

11

"Went to pick up dog from kennel and found her like this"

---

12

"This dog at the shelter pressed himself up against the fence so I could reach through and pet him"

---

13

"The animal shelter sign wasn't lying"

---

14

"Walked into the dog shelter this morning and this little lady was about to make her escape"

---

15

"Does anyone know this cat? He is 31.4 pounds. He clearly had someone feeding him but was brought in as a stray cat"

---

16

"An elderly woman brought a stray "cat" into our shelter today"

---

17

"I visited a cat shelter on a houseboat in Amsterdam and met a very friendly face"

---

18

"Professor Jiggly: "This isn't as much freedom as I expected""

---

19

"Went to the Humane Society to look at a kitty. I think i was adopted."

---

20

"Jasper has gained some weight recently"

---

21

"Getting ready to leave for the afternoon when I'm greeted by this smiling face before I walk out the door"

---

22

"This is what my fiance does at work on her free time"

---

23

"So I went to the local animal shelter. One dog kept making the same face in every picture taken"

---

24

"My favorite photo from our trip to the animal shelter"

---

25

"He was left alone for 10 minutes. He straight up climbed onto the wall of his kennel. That wall is roughly 6 feet tall"

---

26

"This cat at my local shelter really doesn't like people"