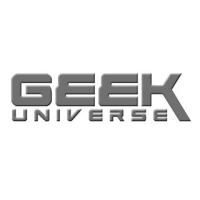 Geek Universe
Jared Leto Reveals He Went out and Subjected the Public to His Joker Laugh, in the Greater Pursuit of Mastering His Act...
Apparently hanging out with psychopaths and sending his coworkers anal beads and used condoms wasn't enough for Leto. In the video above, Leto says the following about his various 'laughing practice' bouts with the public:
"I worked on the laugh walking around the streets of New York and Toronto, and I kinda would walk around the streets and see what laugh would get under people's skin. You know when you hear someone laugh at a restaurant? It's a little jarring. I tried them out. And I kind of got to a place where I would laugh and people are always turning around like, 'Who is this creepy guy behind me?' "
No chill, bro.