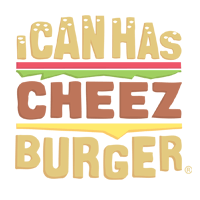 I Can Has Cheezburger?
Wow! What are the odds? Nicole Grimes, as a gift for her 10th birthday, was given a small Pomeranian/Poodle mix from her grandmother. They named the pup Chloe. Read below just how the rest of the story unfolds:
For four years, Nicole and Chloe were inseparable. When Nicole's father got a new job working from home, as a customer service representative, Chloe's love of barking was putting his employment at risk. After doing all they could, the family came to the difficult decision that they must give Chloe up.

They worked hard to someone to take the lovable, yet yappy pup in but was unsuccessful. Eventually, they brought Chloe to the local animal shelter in hopes she will find a fur-ever home that would love her as much as they did.

---

Advertisement

Nicole, now 21 years old, has a family of her own and a baby girl who just turned out, she decided it was time to bring a dog back into her life. While browsing Facebook, she came across a picture of a small, long-haired dog that needed a new home. The elderly dog reminded her so much of her long-lost Chloe, she reached out to adopt her.

---

Just like her childhood dog, this dog also went by the name Chloe. Then, after thinking about it more, the dog's age lined up exactly which how old her childhood Chloe would have been. When Nicole finally met the senior Chloe, they immediately hit it off and Nicole was then convinced that all the facts weren't a mere coincidence.

She dug up old vet records and brought the dog in for an exam. The vet scanned for a microchip and viola. The numbers matched. Against all odds, Nicole was reunited with HER Chloe.

---

4

What happened to Chloe in that 7 year gap?

Nicole was relieved to learn Chloe had lived a good life for the past 7 years, she was soon adopted by an elderly couple who loved her dearly but since then the couple had passed away and she returned back to the shelter. And even though Chloe hasn't lost her love of barking, it's no longer a problem. She'll live the rest of her life with her original best friend.