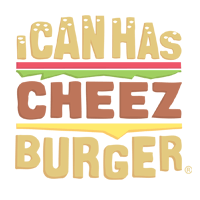 I Can Has Cheezburger?
When the neighborhood banded together to help their neighbor's cat down from the pole, no one was able to rescue the poor animal. Not until they came across Maurice German who didn't hesitate to join the effort.
Story found via CBS Philly
1

The hero, Maurice German

Maurice German, a Verizon tech, was working in a neighborhood in Port Richmond, Pennsylvania just last Saturday, when a resident asked him to help rescue 'Momma' the cat.

---

Advertisement

'Momma' the cat had been stuck on top of this pole for about 12 hours, CBS Philly reported. Amanda Boyce, a resident of Port Richmond, told CBS that the cat's owner called the fire department, animal rescue, and the telephone company with no luck. None until Boyce found German.

---

Maurice German came to the rescue! He used a boom lift to reach 'Momma' as the neighbors filmed the anticipated rescue. The cat was safely returned to its owner and was unharmed and the residents all cheers for German!

---

4

Verizon suspends German

Unfortunately, not everyone felt this act was heroic -- but rather a misuse of company property. Verizon suspended German for 15 days. Verizon spokesperson Rich Young told CBS Philly, 'We take no joy in this job action. However, we're committed and responsible for keeping our employees and customers safe while working in a particular area.'

---

Advertisement

Verizon added, 'Unfortunately, while this employee's goal was admirable, he potentially put his life and those around him in jeopardy. While our actions may not be popular, it's in the best interest of our employees and the communities we serve.'

Young said Verizon is making a donation to the Pennsylvania SPCA in Fishton to support the charity's animal rescue efforts.

---

Despite his goodwill gesture, the community was outraged by the suspension and set up a GoFundMe page that would have matched Germans' salary for working 15 days.

As of now, the campaign has exceeded your goal of $2,400 and have raised $3,395 in just 3 days!

---

'Momma' the cat, the residents of Port Richmond, and the rest of cat lovers everywhere are beyond thankful for you, Maurice German!