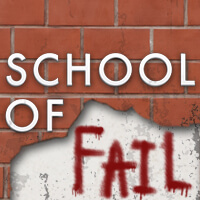 School of Fail
IBM Says Graphene as Good as Silicone?
A new generation of cheap, high-speed wireless computers could be a step closer after IBM produced a graphene microchip it claims can equal silicon.

The company says integrated circuits based on graphene, the single atomic layer form of carbon, could allow mobile and wearable computing devices to transmit data much faster and in a more cost-effective and power-efficient way than conventional silicon semiconductor technology.