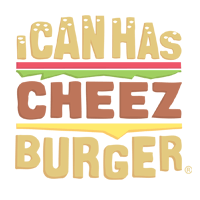 I Can Has Cheezburger?
This Week's Featured User: Beckysdad!
This week's Featured User hears voices, but don't worry, he appears to only use them for the noble cause of making lols. Beckysdad is a funny dude with a constant lol muse in his lab Becky. He's also a talented photographer, a volunteer math teacher and passionate about cooking. What more could you ask for?

Find out more about Beckysdad on our blog!

Is there someone you think should be the next Featured User? Leave a comment below!