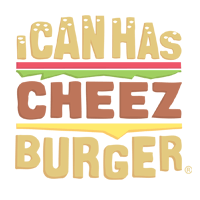 I Can Has Cheezburger?
Dogs have the biggest hearts and we're not worthy of them! We hope everyone can learn something from this pup and her pure heart of generosity and love.
Meet Lana, an 8-month old puppy from Brazil who was rescued from the streets by Suelen Schaumloeffel. Lana now lives a comfortable life with regular meals and a warm home to sleep in but she clearly hasn't forgotten what's it like being on the other side.

---

Advertisement

Suelen bought Lana a new thick blanket as soon as the weather started to become chilly. She put the blanket securely in the doghouse, making sure it was all cozy and tucked her in for the evening.

---

3

Sharing with a new friend

When Suelen's fiance was leaving for work the next morning, he saw a heartwarming sight. Lana was right by the fence with her new blanket and seemingly dragged it there so she could share it with a cold stray.

---

"I thought, 'How beautiful what she did for her friend,'" Suelen tells The Dodo. "My best four-legged friend reminded me of something so important: generosity! She is the nicest little dog I've ever met. We forget sometimes the difference we can make in someone's life. She reminded me of this."

---

Advertisement

Since that night, Suelen and her fiance said they've seen the seemingly homeless dog from time to time. They aren't sure if the dog is a stray or just lost and want to check for an ID tag to confirm, but the pup has yet to be captured. In the meantime, the couple has since been leaving out food and water outside their home just in case.