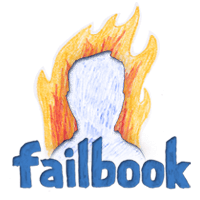 Failbook
Nate Scimio Made a Brave Move in a Dangerous Incident, and he Has the Selfie to Prove it
Earlier today a student armed with a knife at Franklin Regional Senior High School near Pittsburgh, PA attacked and injured at least 20 students. Several have been hospitalized with serious injuries but no deaths have been reported as of this time. Thinking quickly, student Nate Scimio pulled the fire alarm and alerted other students of the emergency. After he was taken to the hospital, this selfie happened.
Frankly, making some derisive comment about "kids these days" seems totally unwarranted when the kid involved likely saved lives. Of course, that didn't stop the press from asking for interviews and snarky comments like this:

Selfie earned, selfie deserved, Mr. Scimio.