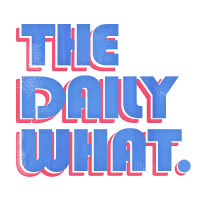 The Daily What
Former Taco Bell Interns Claim They Came Up With the Doritos Taco in 1995
Ex-Taco Bell interns have told The Huffington Post that they are the ones who first pitched the billion dollar idea way back in 1995 as a part of an internship competition.
Andrea Watt came up with a billion-dollar idea when she was just 20 years old, and she wouldn't mind at least getting a little credit.

During a summer internship in 1995, Watt and three other college students pitched the idea of a Doritos-shell taco to Taco Bell executives as part of an intern competition. They lost that contest, but their idea turned out to be a winner more than 15 years later: Taco Bell has netted more than $1 billion in sales from its eerily similar product, the Doritos Locos Taco, which it launched in 2012.

"I'm sure I signed away that anything I pitched to them was their property anyway," Watt said. "I would just like someone to recognize that it was a good idea."
Good ideas can come from anyone. Taco Bell interns in 1995 were first to suggest Doritos Tacos http://t.co/1zqAlTYUnj pic.twitter.com/VN3W8Df6wG

— Laura Fitzpatrick (@BitzOfFitz) April 8, 2014
And here's the letter to Watt giving feedback on her team's idea.