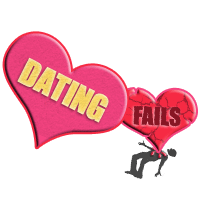 Dating Fails
Champagne and Viagra Ice Cream...Who Wouldn't Want It?
OK SCIENCE! You've gone too far.
The concoction was apparently dreamt up to satisfy an "A-list" celebrity client who wanted something special for a party. And, according to Francis, the guests were "very happy with the end result."

One more reason not to trust celebrities.