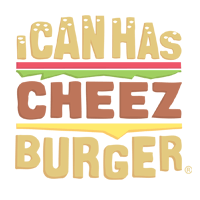 I Can Has Cheezburger?
Wow, what a crazy story! This pooch was found out at sea, 135 miles from the shore when workers on an oil rig happened to spot a dog's head swimming amongst the ripples!
Story via MSN Daily Mail
1

Out in the Gulf of Thailand - 135 miles (217km) from shore, workers on an oil rig saw an unusual sight: a dog swimming.

---

Advertisement

Workers on the oil rig called out to the exhausted pooch and she began to swim towards them.

---

3

Workers then lowered a rope down to the brown Aspin dog and pulled her to safety.

She stayed on the rig for two nights and the staff accommodated her with food and water.

---

The pup was lifted by crane to another vessel headed back to shore and was taken to vets in Songkhla, southern Thailand.

---

Advertisement

5

Unsure how or why she was out there

Oil rig worker Khon Vitisak, who saved the animal, doesn't have an explanation as to how she came to be in the ocean but said he would like to adopt her if no owner comes forward.

---

Vitisak said, 'We found her trying to swim towards our rig, which is about 135 miles from the shore. Thankfully the sea was quite still because the wind was calm. We just saw her small head but if the ripples were bigger, I think we probably wouldn't have noticed her at all. After she made it onto the bars below the rig she didn't cry or bark at all. We looked for a way to help her and in the end, decided to use the rope to tie around her body to lift her up."




---

He continues, "When we first took her onboard her she was depressed and tired from being in the water for a long time. She had lost her body water. When he gave her water and minerals her symptoms improved. She started sitting up and walking normally."

---

Advertisement

She was sent to the animal charity Watchdog Thailand today who took her to be checked over by vets. The animal charity said, "The boat arrived at 10 am and the dog was in good spirits. We took her to the vets to be checked and she was found to be healthy.

---

9

Thank you to everyone who helped rescue this beautiful pup!