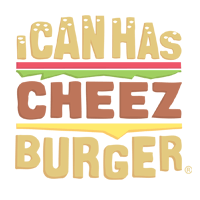 I Can Has Cheezburger?
Elephants Are Evolving By Being Born Tusk-less Due To Poaching
According to National Geographic, elephants are now being born tuskless and the trend is growing.
Many of the oldest elephants are tuskless that wander Mozambique's Gorongosa National Park, due to the civil war that gripped the country for 15 years. These elephants are the sole lone survivors of a conflict that killed roughly 90% of these incredible mammals, slaughtered for ivory to finance weapons and for meat to feed the fighters.

---

According to recent figures, about a third of younger female elephants (the generation born after the war ended in 1992) never developed tusks. And normally, such a trait would occur only in about 2 to 4 percent of female African elephants.

Joyce Poole—an elephant behavior expert and National Geographic Explorer, has compiled research that "indicates that of the 200 known adult females, 51 percent of those that survived the war—animals 25 years or older—are tuskless. And 32 percent of the female elephants born since the war are tuskless."

---

Poole explains why poachers have moved from male tusks to female ones as well, "once there's been heavy poaching pressure on a population, then the poachers start to focus on the older females as well. Over time, with the older age population, you start to get this really higher proportion of tuskless females."




---

In South Africa, the effect has been particularly extreme as about 98% of the 174 females in Addo Elephant National Park were reportedly tuskless in the early 2000s.

---

Not only has poaching caused elephants to be born without tusks, but elephants that are born with them also have significantly smaller tusks. A 2015 study conducted by Duke University and the Kenya Wildlife Service has discovered that survivors of that period of intense poaching had much smaller tusks, about a fifth smaller in makes and more than a third in the females.




---

6

The pattern was passed onto their offspring

Researching are racing to figure out the consequences of 'tusklessness' movement. According to Poole, the elephants born missing their tusks are surviving and appear healthy but this may handicap them in the future. Tusks are mostly used for most tasks of their daily living, from digging for water or vital minerals in the ground, debarking trees to secure fibrous food, to competing for females.