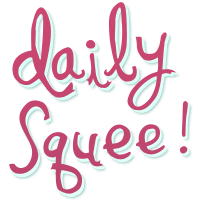 Daily Squee
Happy World Elephant Day!
Today is the day to celebrate everything we love about those long-nosed land mammals! Do you want to learn more about these amazing behemoths? Head over to visit our friends at The Nature Conservancy to find out how you can help elephants in Africa!

Don't forget to wish your friends a happy World Elephant Day! After all, an elephant never forgets!