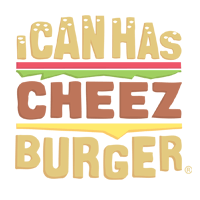 I Can Has Cheezburger?
These celebs know the drill -- adopt, don't shop!
1

Kaley Cuoco and Karl Cook with their pup Blueberry

Kaley Cuoco and Karl Cook celebrated Valentine's Day this year with something extra special, an adorable adopted puppy named Blueberry!

---

Advertisement

2

Kyile Jenner and her pup Westley

Kylie Jenner has a few pups already but her family just keeps growing! She adopted a new puppy named Westley, a Chihuahua/Dachshund mix, in February.

---

This one will tug on the heartstrings! Bryan and his wife decided to adopt a senior dog (18-years-old) in order to give him the best life possible. They adopted him in February, but Poochie only lived with Bryan for just over a week before crossing the rainbow bridge. Bryan and his family made sure that those few days they spent together were special and full of love.

---

4

Taylor Swift and her new cat Benjamin Button

"He literally looked at me like, 'Adopt me, please!'" said Swift. Swift adopted Benjamin Button from the set of her new music video, "ME!".

---

Advertisement

5

Natalie Morales and her pup Obi

Morales, a TV star, is now the mom of a canine athlete! She fell in love with Obi the shelter pup while watching him during a Puppy Bowl segment on Access Hollywood Live, adopted him later that month.

---

6

Patrick Stewart and Emma

After his devoted relationship to foster dog Ginger in 2017, Stewart decided he was ready to care for another rescue dog. The actor is now fostering a "terribly sweet and so so good" pit bull mix named Emma.

---

7

Hillary Duff and her alpaca

---

Advertisement

8

Singer Clare Dunn and her pup Conner!

Dunn came across Conner's picture on Instagram and the special needs pit bull quickly captured Dunn's heart. "I completely believe in love at first sight. When I saw Conner's face come across my Instagram feed, I knew with all my heart I had to help him, especially after I read that he'd be put down this week because he'd been passed over by shelter visitors and had some medical issues," Dunn traveled nearly 3,000 miles to adopt the lovable canine. "He is the sweetest pup. He immediately crawled into my lap and nuzzled me — it's like he knew I was there to rescue him, and I'm so happy I did. Welcome to the family, Conner!"