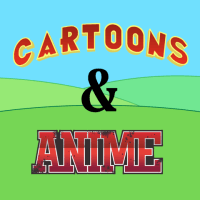 Cartoons & Anime
Pendleton Ward Has Stepped Down as Showrunner of Adventure Time
Some time during season 5, Pendleton Ward quit being the showrunner of Adventure Time and didn't tell any of us. In an interview in Rolling Stone, Pendleton Ward discusses his decision, which has up until this point not been common knowledge:
To spend that extra energy and time you don't have, to make something that's worth making, to make it awesome, wears you out. It's a beast of a show. And the more popular it gets, the more the ancillary things – like the merchandise and games and everything – keep getting bigger.

I quit because it was driving me nuts. For me, having quality of life outweighed the need to control this project and make it great all the time.


But before you panic, he's still part of the show. Though he's left his post as showrunner, Ward remains one of the show's writers and storyboard artists, so we'll still get a look into his marvelously strange brain. whew