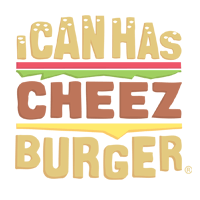 I Can Has Cheezburger?
This Orphaned Wombat Loves His Keeper
Kenny the Wombat has been gaining attention across the internet after a picture of him sleeping on his back brought attention to his tragic story. Kenny's mother didn't survive after being hit by car, so Kenny is now in the hands of the Australian Reptile Park's keeper Tim Faulkner doing rehabilitation.
Kenny loves Tim and we think it's squee-dorable!