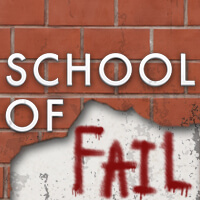 School of Fail
Does Turbulence Keep Stars From Forming?
The same phenomenon that causes a bumpy airplane ride, turbulence, may be the solution to a long-standing mystery about stars' birth, or the absence of it, according to a new study using data from NASA's Chandra X-ray Observatory.

Galaxy clusters are the largest objects in the universe, held together by gravity. These behemoths contain hundreds or thousands of individual galaxies that are immersed in gas with temperatures of millions of degrees.

This hot gas, which is the heftiest component of the galaxy clusters aside from unseen dark matter, glows brightly in X-ray light detected by Chandra. Over time, the gas in the centers of these clusters should cool enough that stars form at prodigious rates. However, this is not what astronomers have observed in many galaxy clusters.