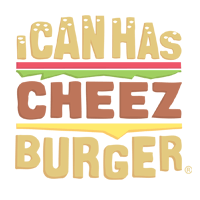 I Can Has Cheezburger?
Today We Remember The Incredible Contribution Of Hollywood Legend, Doris Day, To Animal Welfare
Hollywood Legend, Leading Singer and Animal Welfare Advocate, Doris Day, Passed yesterday at 97. On this sad day, we salute this wonderful woman for her contribution to animal welfare through the "Doris Day Animal Foundation".
Rest in peace, Doris Day. A true hero to animals.
1

Doris Day's life's work - music, films, and animal advocacy, comprise an enduring legacy

Day was born as Doris Mary Ann Von Kappelhoff, on April 3, 1922 in Cincinnati, Ohio. She began her professional singing career at age 15, and she had her first hit, "Sentimental Journey," with Les Brown's band. That tune, and her signature "Que Sera Sera," were her biggest hits. During her three decades of work in film, Day starred in nearly every genre, not just as a singer/dancer but as an actress with superb comic timing, a natural talent for interpreting a role and a gift for evoking emotion.

---

2

Since the '70s, Day had focused her energies on the Doris Day Animal Foundation

Her lifelong compassion for animals compelled her to fight animal testing and to advocate for spay/neuter education and outreach programs in the U.S. Today, her early Spay Day program had become an international event, with World Spay Day providing thousands of free or reduced-cost spay and neuter surgeries in 75 countries. The Doris Day Animal Foundation continues to provide support to smaller rescue organizations nationwide, with a special focus on those assisting senior pets.

---

3

Launched in 1978 as the Doris Day Pet Foundation, among its many good deeds the Doris Day Animal Foundation gives grants to non-profits to further their continued care of pets in need

Funds the medical care of injured and senior animals who are no longer facing their final days at kill shelters thanks to the Duffy Day Life Saving Program; and creates a brighter future through the Doris Day/Terry Melcher Scholarship at UC Davis School of Veterinary Medicine.

---

4

Doris' passionate work on behalf of dogs, cats, horses, sea lions, raptors and other animals in need of rescue, veterinary care and adoption will not end.

The Doris Day Animal Foundation is committed to continuing its work as a grant-giving organization, funding smaller animal welfare non-profits across the country. Doris' wishes were that she have no funeral or memorial service and no grave marker. Friends and fans wishing to remember Doris Day, are encouraged to visit the foundation's website.