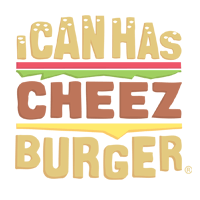 I Can Has Cheezburger?
Mama Cat Adopts Four Orphaned Baby Squirrels And It's The Sweetest Thing
Pusha is a cat who lives in a park in Bakhchisaray, Crimea. She came across four young squirrels who'd lost their parents, and rather than going back to her usual cat business or pushing them away like they were pesky mice, she decided to look after them. See? Cats are wonderful.
1

Pusha, who lives in a miniature park on the southern Crimean peninsula, was given the baby squirrels by local residents who saw the animals needed a mom.

At first, Pusha wasn't sold on the idea and the baby squirrels were frightened by their new mom-to-be, but eventually they all became acclimated with one another.

---

2

With four new kittens of her own to feed, Pusha still took on the four new babies

She does attempt to feed all of the babies but doesn't have enough milk, so whoever doesn't get to the meal in time is given goat's milk in a bottle.

---

3

The big happy family proves that a mother's love knows no bounds, even across different species.

With the help of the humans, the baby squirrels got over their fear of their new mom, and Pusha now nurses, bathes and plays with them alongside her own kittens.

---

4

Just look At this wonderful family together: