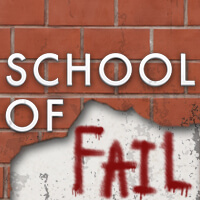 School of Fail
Jupiter's Storm Is a Sunburn?
The ruddy color of Jupiter's Great Red Spot is likely a product of simple chemicals being broken apart by sunlight in the planet's upper atmosphere, according to a new analysis of data from NASA's Cassini mission. The results contradict the other leading theory for the origin of the spot's striking color -- that the reddish chemicals come from beneath

The results are being presented this week by Kevin Baines, a Cassini team scientist based at NASA's Jet Propulsion Laboratory, Pasadena, California, at the American Astronomical Society's Division for Planetary Science Meeting in Tucson, Arizona.