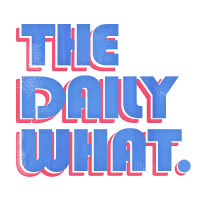 The Daily What
Christmas Song of the Day: Artificial Intelligence Sends Unsettling Season's Greetings
There was a problem rendering this video - it may have been deleted.
Silent night. Holy night. Artificial Intelligence, right? Sort of.
Look, we all know that eventually artificial intelligence will replace humanity. There's nothing we can do to stop that. But it would seem that researchers at the University of Toronto are looking to speed things along.
Inverse reports that in a test to see how well A.I. could master the feeling the of holiday cheer and yuletide sentiment, the researchers forced a computer program to look at a picture of a Christmas tree and write a song about it. Not only are they proving that A.I. can write songs — which explains Coldplay — but also that it can capture the feelings associated with the holidays, decidedly human feelings.
Well sort of. The lyrics don't instill a lot of faith in our new A.I. overlords:
"Lots to decorate the room/The Christmas tree is filled with flowers.

I swear it is Christmas Eve/I hope that is what you say.

The Best Christmas present in the world is a blessing/

I've always been there for the rest of our lives.

A hundred and a half hour ago/ I'm glad to meet you.

I can hear the music coming from the hall/ A fair tale

A Christmas tree. There are lots and lots and lots of flowers."
Of course this could be code, which we will only decipher until after it's too late, especially the cryptic line "I've always been there for the rest of our lives." In fact, what we're probably hearing here is not a Christmas song, but some sort of National Anthem for the United States of Artificial Intelligence.
We are in so much trouble.