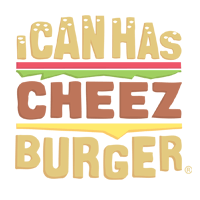 I Can Has Cheezburger?
Welcome to Chicago's Catcade! The Catcade, according to their Instagram is, "45% cat cafe. 45% cat rescue. 5% arcade. 3% cat hair. 2% black t-shirts. 100% non-profit = 200% the best hour in Chicago. Cats > math." And 100% pawesome. The Catcade is the coolest arcade around because it is an "arcade-themed" cat rescue, and lounge. Creators of the Catcade, Christopher Gutierrez and Shelly Casey, orchestrated an environment where the cats can roam-free and interact with humans, instead of being locked up in cages. We simulate a home environment where instead of being in cages, the cats get to interact with friendly humans in a free-roam living room atmosphere.
1

Meet Christopher Gutierrez and Shelly Casey!

Their mission is to rescue cats from life-threatening situations such as high-kill shelters and to find them a friendly, quality home through their adoption program.

---

Advertisement

2

As a guest, you can come and hang out with adoptable cats in the lounge.

---

3

You can bring your laptop and work, play free-play arcade games, and even sign up for cat yoga!

---

4

The goal is that you fall in love with one of the beautiful adoptable cats

All of the cats are vaccinated, spayed or neutered, microchipped, and ready for same-day adoption!

---

Advertisement

5

And if you're not looking to adopt, just by coming in you are helping to support this business rescue cats. The entry fee goes to directly towards all necessary cat expenses

Cat pictured:

"Name: Will
Age: Four months
Location: My heart
Interests include: Winking at you from across the room."

---

6

You can also help by donating! Every dollar is used directly to benefit the health and welfare of the cats.

---

7

Enjoy these adorable faces waiting for your love!

---

Advertisement

---

---

---

Advertisement

---

12

We love the work the Catcade is doing and hope all these gorgeous cats find a fur-ever home!