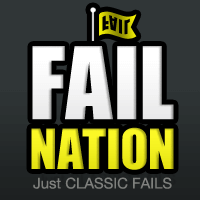 FAIL Nation
Homeless People in Malaysia Received Home Kitchen Appliances at a Charity Event. Ponder That.
Via Arbroath:
Homeless people who attended a government-run event in Malaysia were given household appliances as gifts. To make the event, organised by the Federal Territory Ministry, special for the less fortunate guests, the minister, Datuk Seri Tengku Adnan Mansor, chose to give them presents.

But the kind gesture sent out the wrong signals when some of the homeless excitedly unwrapped their gifts only to find kitchen and electrical appliances. Pertiwi Soup Kitchen founder Munirah Abdul Hamid said although the initiative was much welcomed, she was surprised electrical appliances were handed out as gifts to the homeless.