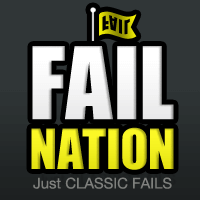 FAIL Nation
Ad of the Day: Here's the S&M Sriracha Pizza Promo Domino's Didn't Want You to See
Sriracha pizza pretty much sells itself, right? But an ad agency in Israel thought Domino's needed some promotional material with a bit more kick.
Hence this severed tongue, dressed in leather with a ball gag in its mouth, ready for a good whipping.
"You're going to suffer and enjoy every moment," the text warns.
The image, from advertising agency McCann Israel, was reportedly "leaked" online even though the ad was never intended to be published and never was.
Tim McIntyre, a rep for Dominos, told People Magazine that it was pitched but never approved.
"It never 'officially' appeared anywhere, because it was ill-advised, unfunny and not brand-appropriate," McIntyre said. "In a word, it was stupid."
I bet it doesn't seem so stupid to them now that it's getting all this online attention.
On Twitter, Domino's is telling people that the ad was "unauthorized."