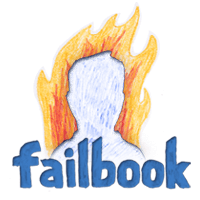 Failbook
A Woman Was Sent to a Psych Ward With $13,000 Medical Bills for Saying the President Follows Her on Twitter... and He Does
Somehow the story is even worse than that sounds.

Kam Brock, @Akilahbrock, was pulled over by New York police and her car impounded when officers suspected she was driving under the influence of marijuana (none was found in the vehicle). After getting upset with officers and undergoing a medical evaluation, doctors thought she was suffering from a mental disorder - thinking her claims of being followed by Barack Obama on Twitter were bunk.

The only problem is that Barack Obama DOES follow @AkilahBrock, and around 640,000 other people. And now Brock is faced with thousands in medical bills after being sent to a facility. She's now pursuing legal action as a result of these stupid, insane events.


Check out a full video of the coverage here.