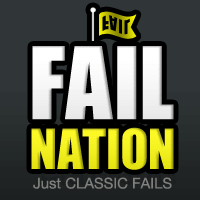 FAIL Nation
A California Bank Robbery Suspect Was "Told by the Virgin Mary" to Eat His Own Poop on the Witness Stand
If there has ever been a reasonable case for a plea of insanity, maybe it's this one.

Andrew Gilbertson is charged with robbing a Bank of America in October 2013 - which is perhaps the first bullet point in an insane person. I mean come on, there are SO many easier illegal ways to get money in 2015. While taking the stand this Wednesday, he reached into his pants to grab his own personal brand for a snack, as instructed to him by the Virgin Mary herself.

Unsurprisingly, the court was called into a recess, where a mental health expert was called in to analyze Gilbertson's behavior.

Here's a video report of the full story, which thankfully does not feature any actual footage of the "One Disturbed Man, One Cup" incident:




Hat tip to Uproxx.