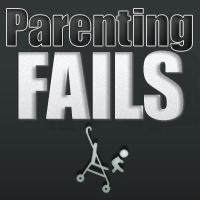 Parenting
There is a time and a place for a selfie stick and this dad has jerry–rigged one for the perfect occasion. At first, Reddit user Qgin thought his dad's "selfie stick" made from a car window washer, some crumpled napkins, masking tape and his iPhone 6 plus was a complete joke. But, that was before dad demonstrated its full potential.
1

Before anything went down, Dad had to show off the final product.

---

Advertisement

2

Dad refused to reveal the soul objective of the DIY project until they were both outside.

---

3

Once outside, a very cautious dad set a 10-second timer and raised his selfie stick up into a tree.

---

---

Advertisement

---

6

Four hungry baby birds!