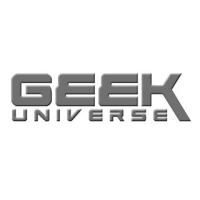 Geek Universe
JK Rowling Supports Irish Gay Marriage, Slams Westboro Baptist Church on Twitter. Long Live Twitter Queen JK!
After Harry Potter author and resident Twitter Goddess JK Rowling tweeted a message of love and admiration for Ireland's recent gay marriage vote outcome by proposing a marriage between Dumbledore and Gandalf, the Westboro Baptist Church (regarded as the resident cesspool of humanity) challenged her fantastic meme by saying they'd picket any such union:




Rowling shut them down deftly, but one twitter user suggested that may not have been the right thing to do:




JK rebutted by saying the WBC wasn't what was important, but rather her show of support for those who need it:




You go, JK Rowling!