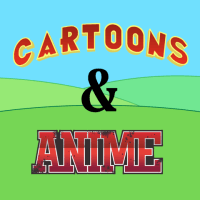 Cartoons & Anime
Make Way! More Tangled Coming in 2017
Disney has announced plans for a Tangled series, which will begin airing in 2017. Both the film's leads, Mandy Moore and Zachary Levi, have joined the cast. Here's the official synopsis:

Set between the events of the feature film and the start of the 2012 short film, Tangled Ever After, the animated series unfolds as Rapunzel acquaints herself with her parents, her kingdom and the people of Corona. Her irrepressible spirit and natural curiosity about the world drives her to the realization that there is so much more she needs to learn before she can truly accept her royal destiny. She boldly puts her crown and impending marriage on hold to seek out epic adventures, much to the dismay of the King who, after missing out on Rapunzel's youth, must accept that his daughter is now an independent young woman. Accompanying Rapunzel on her journey will be Eugene; the plucky chameleon sidekick, Pascal; the no-nonsense horse, Maximus; the Snuggly Duckling Pub Thugs; and newcomer Cassandra, a tough-as-nails handmaiden, who becomes Rapunzel's confidant.

Are you excited to see more of Rapunzel?