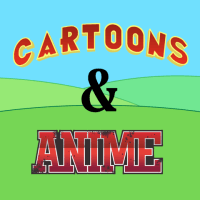 Cartoons & Anime
Kill La Kill and Space Dandy Aren't Banned in China, but Highschool of the Dead Is
As part of a recent ban on media, China has banned a total of 38 anime and manga titles for the inclusion of "scenes of violence, pornography, terrorism, and crimes against public morality." Wondering what those titles are?

Terror in Resonance
Blood-C
Highschool of the Dead
Ergo Proxy
Parasyte
The Skull Man
Another
Inferno Cop
Afro Samurai
Tokyo Ghoul √A
Sword Art Online II
Tokyo ESP
Tokyo Ravens
Devil May Cry
RIN – Daughters of Mnemosyne
The Testament of Sister New Devil
Attack on Titan
Corpse Party
Strike the Blood
Death Note
Deadman Wonderland
Date A Live II
Psycho-Pass
Devilman Lady
School Days
Those Who Hunt Elves
Elfen Lied
High School DxD
Samurai Bride
So, I Can't Play H!
Girls Bravo: Second Season
Kanokon
Aesthetica of a Rogue Hero
Sakura Diaries
Black Butler
Claymore
Dance in the Vampire Bund


Anime fans in China can't watch the Gun Gale Online series of SAO, but apparently they can see the terrible ALfheim second arc of the first series that I personally wish I could unsee.

The ban will add more titles as necessary, so if you're in China you should probably get started on some of the naughtier shows now. What other anime do you think will be banned in the future? My money's on Kill La Kill, personally.