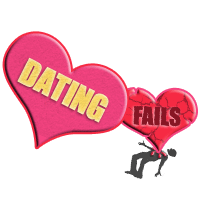 Dating Fails
True love is finding that soul mate you will love unconditionally through sickness and in health. But, what if that person decided to ditch the health part, picks up a drinking habit, and starts working on a well-rounded beer gut?
"My husband/wife is perfect as is. There's nothing I would change," the typical newlywed response. Well, the reality is that people do have strong opinions about their husband or wife's appearance.
In fact, Millennials ages 26-33 seem to have very STRONG opinions.
---

Advertisement