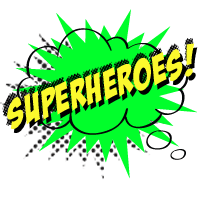 Superheroes
The 'Guardians of the Galaxy' Sequel has a Title
Everyone involved in Marvel movies is always secretly terrified they'll be the one to release some secret information, a crime punishable by passive aggressive tweets.

This time around, though, it wasn't some actor or director just trying to get through yet another deluge of questions from everyone imaginable. Instead, Marvel head honcho, Kevin Fiege let the title for Gaurdians of the Galaxy 2, slip.

"We start shooting Guardians of the Galaxy Volume 2 in February-March 2016."
Of course, the title is referencing Star-Lord's childhood, 70's mix tape, Awesome Mix Vol. 1 a playlist that added an amazing amount of hilarious juxtaposition.




It was such a key to the movie's success, Star-Lord is gifted a 2nd Volume by his dying mother. We just hope Fiege and James Gunn have loaded the sequel with all the classic dance hits a space outlaw needs to jam.




And just in case you didn't fully believe, James Gunn confirmed the title on Twitter.


Yes, the official title for the @Guardians sequel is GUARDIANS OF THE GALAXY VOL. 2. Nice detective work, @colliderfrosty, etc! You got us!

— James Gunn (@JamesGunn) June 29, 2015