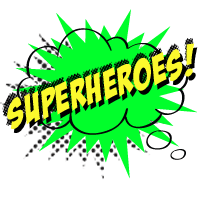 Superheroes
Kevin Fiege Talks About Black Panther's Role in 'Civil War'
Devin Faraci from Birth. Death. Movies. recently spoke with Marvel Studios big-wig, Kevin Fiege about how the Wakandan King, Black Panther, will be entering the Marvel Cinematic Universe.

"It is a role that he is still in the beginning phases of taking on, it's a mantle he is only beginning to take on because his father is older."

It sounds like T'Challa, played by Chadwick Boseman, will be preparing to take over regency of his nation as his father begins to look toward abdication. Of course, Black Panther has a solo movie scheduled for late in Marvel's Phase Three, but we should see him sooner.

"The reason we introduced him in Civil War is because we needed a third party. We needed fresh eyes who wasn't embedded with the Avengers and who has a very different point of view than either Tony or Steve. We said, 'We need somebody like Black Panther… why don't we just use Black Panther?' That's how it went in the development process."


With Thor gone taking care of Asgard, Steve and Tony will look to T'Challa to be their counsel and mediator. Let's hope he's up to the task before any Avengers end up dying.

"Today, pre-Civil War, post-Ultron I think he and his father are saying, 'A bunch of vibranium just got out of here and wreaked a lot of havoc. Maybe we can't stay behind these borders anymore, maybe we have to stick our heads out and make at least an attempt to be a part of the rest of the world right now, while at the same time protecting our people.'"

Good luck, Black Panther, you're going to need it.