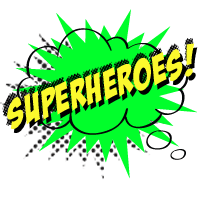 Superheroes
Did Daredevil Just Drop a Spoiler Over Twitter?
I seemingly benign tweet from the Daredevil official Twitter is causing something of a stir for fans of the Netflix series. We already know that both The Punisher and Elektra will be making their MCU debut in season 2 of Matt Murdock's blind-lawyer-turned-vigilante-crime-fighter show, but now we may have yet another villain!

Late in season 1, Murdock gets the help of Melvin, a slow witted but talented designer to beef up his crime fighting suit. The tweet (seen below) implies that Melvin may take on a new role, as Gladiator, one of Daredevil's first villains.

I gotta be good. So I make things. I'm good at making things. #Daredevil pic.twitter.com/AWD4JgOYOl

— Daredevil (@Daredevil) July 24, 2015
With both Punisher and Elektra giving Matt a run for his money, we're not sure there's enough room for a Gladiator/Daredevil showdown. Heck, we still want more Fisk and Vanessa.