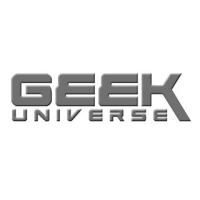 Geek Universe
Nichelle Nichols To Fly on NASA Misison
Star Trek alumnus, Nichelle Nichols is going where no one (save a couple dozen) have gone before. In September 2015, the 82-year-old actress will be joining a NASA mission to SOFIA (Stratospheric Observatory for Infrared Astronomy), a space telescope that operates 50,000 miles above the Earth.

While it isn't space exactly, it's still an awesome mission for the Enterprise's former communication officer. This is Nichols' second time on this type of flight,

I was on a similar flight, the first airborn observatory, back in 1977. It's an amazing experience, you get a totally different perspective than from earth.
Let's just hope there are longer skirts in NASA, that Starfleet uniform has got to be uncomfortable.