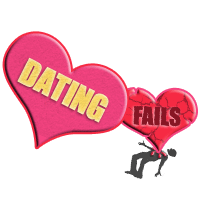 Dating Fails
Man Documents Relationship With Life-Sized Doll Through Stunning Photography
New York photographer June Korea lives in a 'constructed fantasy' with a plastic doll named Eva.
Back in 2001 was when June first recognized his infatuation with dolls. "Why do I really photograph dolls? It was loneliness... I became interested in photographing dolls (because) I know human-like but inanimate objects are not going anywhere."
On December 29th, 2014, was when June first met Eva. She arrived in a giant box and has been the center of his life ever since.
1

"I researched about life-size dolls to find one that would best resemble a human being. Eva was delivered to my studio on December 29th, 2014, shipped in a giant box."

---

---

---

4

"I believe I am a creator, and this is a 'constructed fantasy' that she and I build together... In other words, our relationship happens in the fantasy world she and I live together."

---

5

His photos in the album reflect his life... "my experiences of my former/current relationships, emotions, and imaginations with the skills I've developed in the past 16 years."

---

---

---

8

Most of the pictures are meant to reflect situations that occur in everyday relationships.

---

---

---

11

"In the artificial eternity I constructed, I hope for myself and viewers who are struggling with different types of emotions everyday, that we can find more meaning by sharing stories of the solitude in our lives."