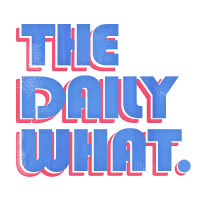 The Daily What
Tumblr of The Day: Sexy Gandalf Has Taken The Internet by Storm
It seems like everything gets a "sexy" costume for Halloween nowadays.
You would think that after a sexy Donald Trump costume was made, the world would have reached peak sexy costume. But you'd be wrong.
Meet sexy Gandalf.
Tjitske Van Vark, an 18-year-old Australian high school student, posted photos of her amazing costume creation to Tumblr, and they blew up.
She wore the costume to school for "Muck Up Day," an Australian tradition where seniors pull pranks on the last day of school.
Tumblr even featured her photo on the front page.
Thank you, Tjitske. The Internet needed this.