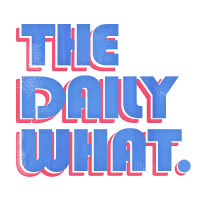 The Daily What
Outrage of the Day: Zendaya Calls Out Magazine for Retouching Her Photos and Posts the Original Picture
Disney star Zendaya was set to appear on the cover of the French Magazine Modeliste but when she saw the final pictures she called out the magazine on Instagram for over photoshopping the images. She released the original image next to the new image that showed her body unrealistically slimmed down with this message on her Instagram:

Had a new shoot come out today and was shocked when I found my 19 year old hips and torso quite manipulated. These are the things that make women self conscious, that create the unrealistic ideals of beauty that we have. Anyone who knows who I am knows I stand for honest and pure self love. So I took it upon myself to release the real pic (right side) and I love it😍😘
Since then Modeliste editors have taken down the retouched photos and pulled the magazine issue until they can release unedited versions of the photo shoot.