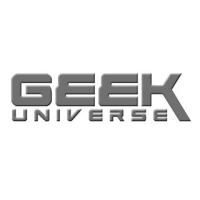 Geek Universe
These Foam Lightsabers are Every Jedi's Dream Come True
Shut up and take my credits!

Canadian LARP weaponry company Calimacil is Kickstarting epic foam lightsabers that both light up beautifully and are safe to whap your friends with! In addition to lighting up, their more advanced models utilize motion reactive sounds, so you won't even have to make your own noises.

The Kickstarter price for a basic light-up saber starts at $225 and heads upwards of $450 for one with sounds and multiple colors, but that's a pretty small price to pay for feeling like a real force user, right?