An unexpected supporter has come to the defense of MMA fighter Ronda Rousey.
Floyd Mayweather talked to Fight Hype about Rousey and her recent loss to Holly Holm at UFC 193.
He started by saying that he definitely didn't tell 50 Cent to mock Rousey on Instagram with a meme, and he has nothing against MMA fighters.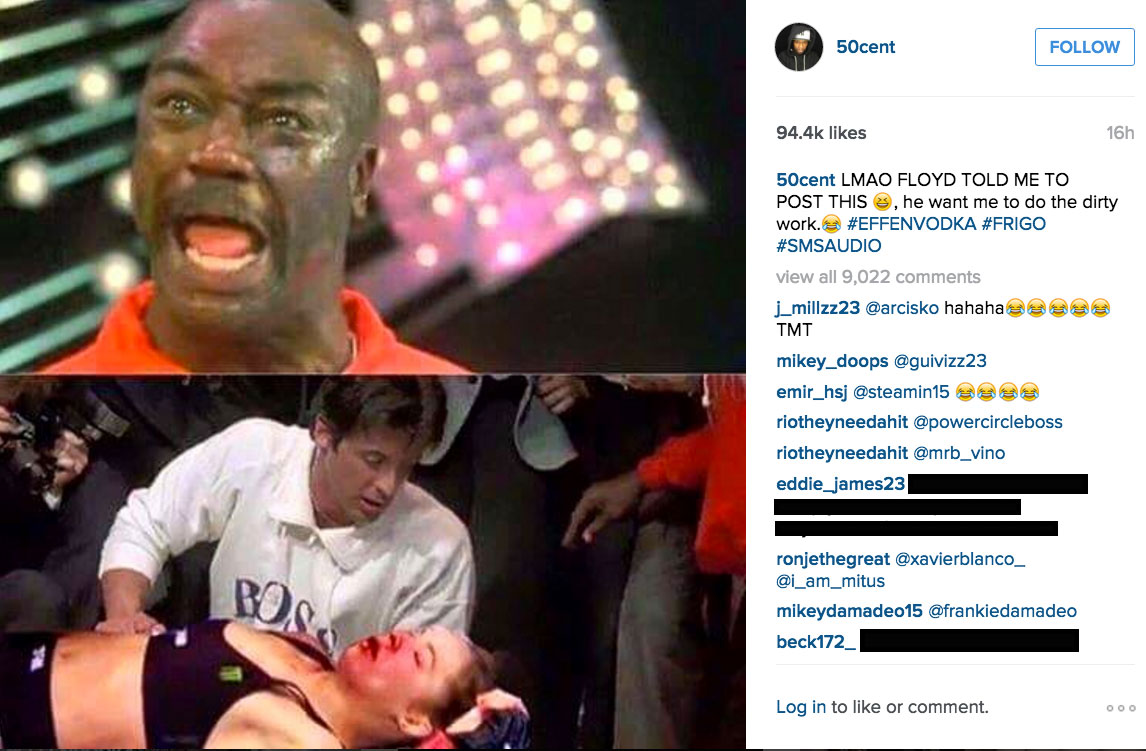 "That's not true at all. I haven't really spoke to anyone about the Ronda Rousey situation, just to set the record straight. I don't have anything against MMA fighters. It's just like boxing; you win some, you lose some. A true champion can take a loss and bounce back."
He's not a fan of Internet bullying and trolling after Rousey's knockout loss.
"I don't think it's cool how everyone is trolling her on social media. Certain things you have to learn. People will love you on Friday and then Sunday morning, it's nothing but negative comments and people making jokes and people making fun about you, which I don't think is cool. I've never been on the other side, so I don't know how it feels. I'm pretty sure she's a very, very strong person, but we still have to take into consideration that she has feelings."
His rush to defend Rousey is unexpected, especially given their shaky past.
Maybe this is a new Mayweather?