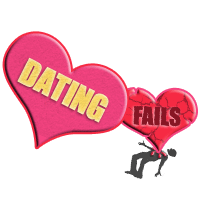 Dating Fails
After countless long and lonely days on the road, a Japanese man, who is a married with two children, bought a sex doll who he says he is in love with.
Senji Nakajima (61) claims that he's in the "perfect" relationship with his doll. Originally, Saori the sex doll was used strictly for sexual purposes, but the relationship has matured into so much more.
The two go shopping together, take baths together, and Saori even has her own wheelchair to be pushed around town in.
Relationship Status: It's Complicated
1

Senji says that Saori is unlike any woman he's ever met.

---

Advertisement

2

"She never betrays, not after only money. I'm tired of modern rational humans. They are heartless."

---

---

---

Advertisement

5

"She is more than a doll. Not just a silicon rubber"

---

---

7

Senji owns a number of wigs for Saori and even picks out a new outfit for her to wear everyday.

---

Advertisement

---