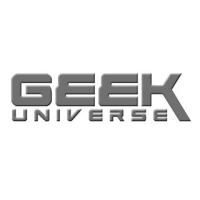 Geek Universe
Find Your Star Wars Music Match With Spotify!
Everybody's jumping on the Star Wars hype bandwagon, including music streaming service Spotify. They've debuted a new experience that matches you with a Star Wars character based on your listening preferences and gives you a tailored playlist to match. If you don't have a Spotify account, you can still find your match by selecting 5 musical artists you enjoy.

Who's your Star Wars music match?