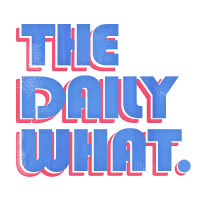 The Daily What
Chicago Police Officer Fatally Shoots Teen and 55-Year-Old Black Woman
A Chicago police officer shot and killed 19-year-old black man Quintonio Legrier, and 55-year-old black woman Bettie Jones this morning, while responding to a domestic disturbance call, officials said.
As officers were called to the scene this morning at 4:25AM they were informed Legrier was seen brandishing a baseball bat, and in an evolving confrontation with his father. The officers described the young Legrier as a "combative subject."
Chicago Police dispatch audio from this morning's fatal police-involved shooting. #ChicagoScanner https://t.co/dvD9YTsC8s

— Christopher Smith (@chrissmith) December 26, 2015
Legrier's mother told the press his son was dealing with mental issues and was prone to loud, but never violent behavior.
Quintonio LeGrier's mom: "You call the police, you try to get help and you lose a loved one" https://t.co/AgPBZRrRCX pic.twitter.com/eyjJyhm8sD

— Chicago Tribune (@chicagotribune) December 26, 2015
"My son has seven bullet wounds in him," Cooksey told WLS-TV. "That's too much." Police disclosed the shooting is under current investigation, and has been referred to Chicago's main police oversight agency.