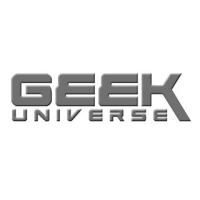 Geek Universe
Mark Your Calendars: Release Dates for the Next Few Star Wars Films Have Been Released
Hope you weren't planning any major life events for December 16, 2016, because you may have to reschedule. The next Star Wars film, Rogue One, premieres that day and it sounds like it'll be a fantastic story featuring Felicity Jones, Diego Luna, Forest Whitaker, Mads Mikkelsen, and Alan Tudyk:

Following the foundation of the Galactic Empire, a wayward band of Rebel fighters comes together to carry out a desperate mission: to steal the plans for the Death Star before it can be used to enforce the Emperor's rule.

Just a little over five months after that, Episode VIII will premiere, hopefully picking up where VII left off. Following that will be the standalone Han Solo film in 2018, Episode IX in 2019, and Boba Fett's movie in 2020.

I don't know about you, but my calendar just got busy for the next five years.