Last November this cat set the internet ablaze after being spotted on a supermarket shelf in South London, with an unparalleled pokerface.
Well, this cat's back. Yes, the exact same one, in the exact same store.
The cat has come back to Brockley Sainsbury's. pic.twitter.com/2AKRosiEGM

— Nigel Thornberry (@J_Tema) January 6, 2016
Here's the photo from last November, in which he's wearing the same don't-fu*k-wit-me expression.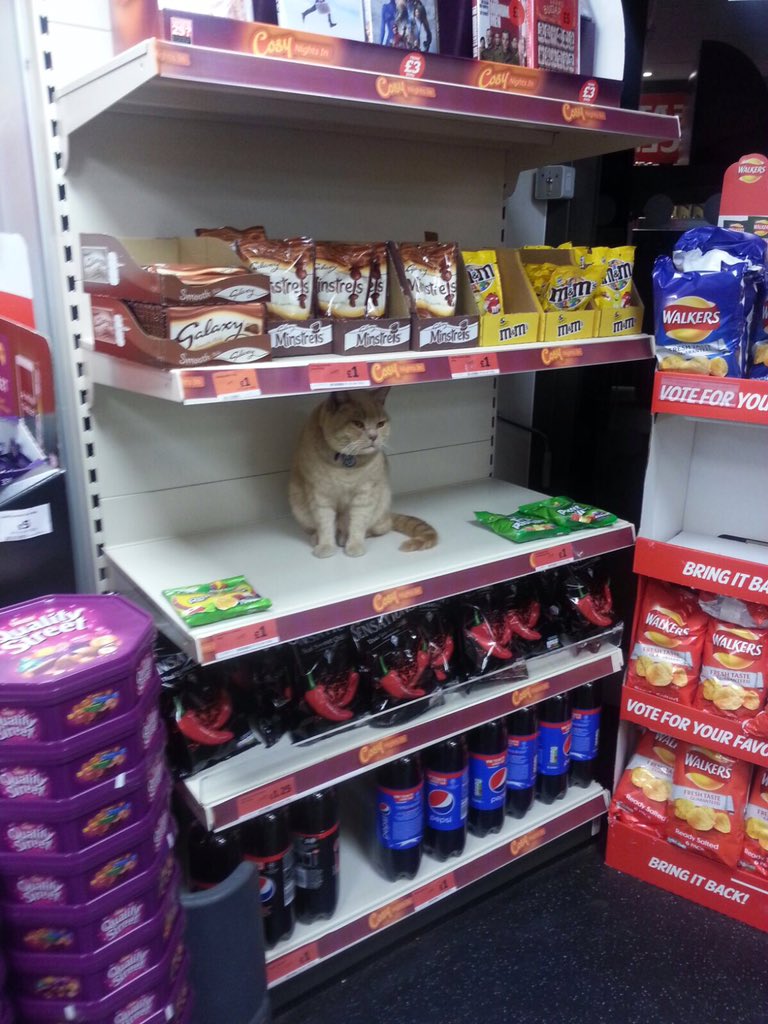 It's time for Sainsbury to face the cold, hard, and definitely furry truth; this cat ain't going anywhere.