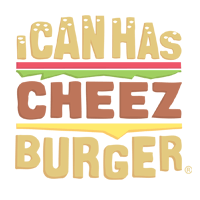 I Can Has Cheezburger?
Ready to smile? Each week we are featuring the newly adopted pets of the week! From kittens and puppies to families and seniors! Is there a lovelier sight than an animal being adopted?! We wholeheartedly thank those who have adopted, providing animals with a loving, comfortable and warm home. There's literally nothing better.
For those of you who are thinking about getting a pet, just remember; adopt, don't shop!
1

"Adopted my first cat today! It took him about 5 minutes to open up and I can't wait for the rest of our lives together!!"

---

2

"My dad and his new kitten"

---

3

"My SO trying to convince me to keep a cat he found today in a crack house. At this point he already named her Piper."

---

4

"Planned to only adopt a kitten. Decided her mom should come home with us too."

---

5

"How can I say no to this adorable face!? Meet Atlas!"

---

6

"My new puppy Toby after a haircut"

---

7

"My sister recently adopted a kitten and he's already become very attached to her dog... Apparently, the feeling's mutual!"

---

8

"My husband was supposed to be bringing one kitten home to surprise our daughter"

---

9

"Yesterday morning I had 0 cats. Today I have 5 cats."

---

10

"My girlfriend wanted a new kitten. I wasn't so sure, so we compromised and got a new kitten. Reddit, meet Edna."

---

11

"Two photos taken an hour apart, before and after adoption."

---

12

"Say hi to Juno! She's my very first dog"

---

13

"I brought this 14 year old, beautiful boy home for this first time this week and my heart my burst, I love him so much! Meet the stunning, Francis"

---

14

"Wanted a dog since i was 8 but couldn't. Today, at 35, my wife and i adopted this good girl. Meet Nala."

---

15

"Meet Pixel, my beautiful kitten with heterochromia"