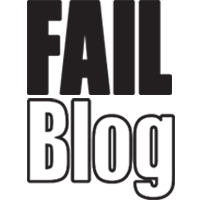 FAIL Blog
Over 20,000 people have petitioned Netflix to cancel "Good Omens." The big and beautiful fail here though is that "Good Omens" is actually an Amazon Prime show. Ha! The Christian campaign called "Return to Order" is seemingly destined for nothing but one big whopping failure.
The petition has issues with the relationship between the show's angel and demon, as well as the God character being voiced by a woman. It references the show as being another step towards making Satanism "normal, light, and acceptable."
Neil Gaiman who began creating the series following the request of Terry Pratchett, has trolled the campaign to sweet perfection on Twitter.
---

---

Some of the book's biggest proponents have been Catholics, the literate kind. But there are bad apples everywhere.

— Neil Gaiman (@neilhimself) June 19, 2019

---

Speaking as a bible reading Christian, I love this show. Best thing on TV since the apocalypse..... oops!

— Terry Culkin (@TerryCulkin1) June 19, 2019

---

Life keeps handing us delightful stories like these. Not to insult anyone or their faith. But to demonstrate blind fury or rage is mostly a knee jerk and never thought through. I thought religious morals were to turn the other cheek and let faith guide you. Hate is never worth it

— IZNTREAL (@izntreal) June 19, 2019

"Return To Order" still hasn't changed the campaign to accurately reflect their disapproval toward Amazon Prime and NOT Netflix. A good old case of stupid being stubborn. Bravo all around.