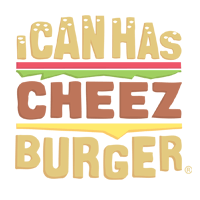 I Can Has Cheezburger?
Sea Otters Take Part in The Most "Otterly" Adorable Marriage Proposal
Denver news reporter Kelly Jensen thought she was on assignment shooting a story about sea otters, until the furry guys propped up a sign.
It read: "Hello Kelly, Look at us. Now look at your Man. Now back to us. Now back to your Man. Now say Yes to Marrying Your Man!" 
She was speechless. Sooo cute!