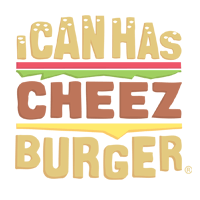 I Can Has Cheezburger?
Ella Casano is a 12-year-old girl who has been receiving intravenous (IV) infusions for ITP since the age of seven. Lately, she came up with this really brilliant idea that would make the experience less scary for other kids- the Medi Teddy. This clever invention is an adorable teddy bear that offers a friendly face to a child while hiding an IV bag in a mesh pouch in the bear's back: ""The cool thing about Medi Teddy is that it belongs to the child and they can bring it to all of their infusions. It's not thrown away or passed on to someone else. You can give it a name (mine is Bailey) and it will be your buddy during the long days at the hospital!", she told Laughing squid. Ella based the Medi Teddy on her own experience and made our heart expanded. Check out these photos on her Instagram page.
---

Advertisement

---

3

This is a photo of the original drawing of our first Medi Teddy prototype.

---

4

Watch this video on how to use a Medi Teddy!

---

Advertisement

5

Which would you rather see if you were a child in the hospital?

---

6

My Medi Teddy prototypes came in handy at my infusion yesterday!